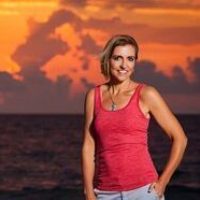 Melanie Mcfield is an innovative and highly motivated marine scientist with a passionate commitment to marine conservation and 30 years of experience in the development of indicators of ecosystem health, and application of conservation science and coral reef management. Melanie began her work in Mesoamerica in 1990 as a Peace Corps volunteer/field biologist with the Hol Chan marine reserve in Belize.  She has a PhD in Marine Science from the University of South Florida, based on evaluation of the influence of disturbance and management on reef community structure in Belize. Melanie then worked with the World Wildlife Fund, and founded the Healthy Reefs initiative, which since 2006, she had led from within the Smithsonian Institution. She has about 40 peer reviewed research papers focused on coral reef community ecology, coral bleaching, chemical contamination, and management effectiveness; one book and 7 book chapters, and numerous newspaper and magazine articles. She also mentored over 13 graduate students, mostly in Mesoamerica.
What is his role in CORESCAM?
Research the health of reef ecosystems.
Get to know his projects and publications