'SHIELD, the living wall of the Caribbean'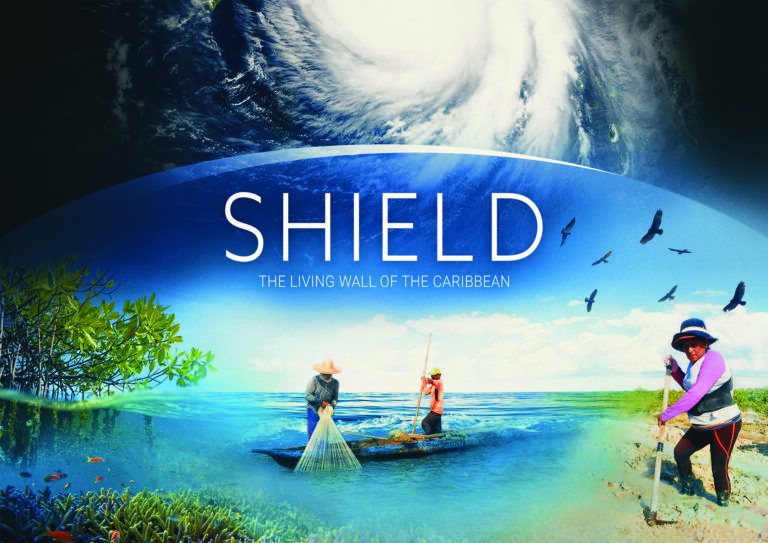 SHIELD, an inspiring documentary, a journey through time and a scientific reality with the common objective to incite society to raise awareness on the urgent need to protect and recover the valuable marine and coastal ecosystems of the Caribbean.
We will be witness to the process of social, economic and ecological change that the Caribbean has experienced since the 70s up until what it has become today. With the help of an international group of researchers from the CORESCAM Project, we will observe how they study this coastal and marine system that is home to so much biological wealth. We will also learn of the importance of its protective function as a shield against hurricanes and storms for coastal societies.
A journey that will take them to the UN climate conference, COP27, where both will jointly present proposals for action to the regional governments on the mangrove-reef system in the Caribbean, with the aim of transforming scientific data into public policies.
CORESCAM scientists are the protagonists of a story where science may serve the environment and society. We will take a critical look at the implementation of tourism development in the region since the 70s and offer a constructive proposal for its future. We will show that humans can stop their leading role in the degradation of the coasts and become their best ally for recovery.
With SHIELD we want to affirm that this change of mentality is no longer an option, but an urgent obligation for future generations. This documentary will show the consequences of breaking the fragile balance between the environment, society and the economy, under the new climatic reality of the increasing extreme climatic events in the Caribbean.
Mario Cuesta, the screenwriter, director and producer of SHIELD is a specialist in the dissemination of nature, science and environmental issues, and has been for over fifteen years. His latest work, "Antarctica. A message from another planet", has been translated into six languages ​​and won several awards at international festivals. Cuesta will offer a personal vision that appeals to the public, but with the rigor, detail and emotion that permeate his work.
SHIELD goes beyond exciting field research. We mix science, nature, society, environment, and politics, with the aim of inspiring action.